A healthy life for the mind and body

...................................................................................................................................................................................................

425  9th  Street  Greenport, N.Y.  11944



Corporate Massage Services

Oh What a Massage Services

Bruce Berger LMT, NCBTM,BA, Founder/Administrator 

​Are you stiff getting out of bed in the morning?

Are you too sore to move after a workout?

Are you feeling your middle age?

Do you feel tingling and numbing sensations that come and go?

Do you get tired easily and wish you had more energy?

Does picking up the kids kill you?

Is getting out of the car impossible?

Does climbing the stairs feel like torture?

Are you sore after activities?

Do your joints hurt?

Do you feel older than your age?

Is becoming more flexible one of your goals this year?

If you answered Yes to any of these questions then call us to schedule an appointment.

We offer massage services for the corporate workplace.  

Due to the ongoing daily stress of meeting deadlines, multitasking, and complex planning; the workplace becomes a source of constant emotional and physical tension.

Massage and other body therapies, such as shiatsu, reflexology, and chair massage help to relieve that tension; while enabling your employees to fully realize and appreciate that the corporate administration truly espouses their total health and well being.

Massage at the workplace is a real morale booster that engenders employee trust as it decreases stress and increases productivity.

Whether there is only enough time and space in your work setting for a 15 minute chair massage for each employee, or you are able to spare more time and space for your employees to have a more thorough treatment; OHWHATAMASSAGE.COM can be there in your office to administer quality therapeutic care.

​CORPORATE MASSAGE FEES    

Call us at (631) 477 - 2006 to get more information about establishing a corporate program at your workplace for massage and/or yoga.

Our Corporate Massage Program

Option 1: 20 + Program = 20 employees or more per day at a work site each receiving a 15 Minute Chair Massage or Back Massage on a Massage Table for $20 per person.

Option 2: 20 - Program = 8 or more employees per day at a work site but less than 20 each receiving a 15 Minute Chair Massage or Back Massage on a Massage Table for $25 per person.

Therapeutic Deep Tissue Massage: Deep massage methods relieve pain, 

and release tension as it reduces knots; while giving the body 

proper alignment. Many passive stretches are incorporated in this modality.

60 Min $105 / 90 Min $145

Medical Massage:  Treatment protocols to relieve pain and stiffness 

using techniques that have been designed to help the body heal via massage modalities of touch and stretch modification.    

60 Min $105 / 90 Min $145

Shiatsu: A traditional Japanese body therapy designed to balance the body's energy flow and eliminate energy blockages by applying acupressure to the body's meridians. Suggested for client to wear loose comfortable cotton clothes with a T-shirt. No Oil is used.

70 Min $105

Swedish Massage: Classic Massage techniques concentrated on the back, shoulders, and neck to heighten relaxation as it relieves tension and promotes circulation.

60 Min $95 / 90 min $140 /  Senior Citizen 60 min $75  

Age for Senior Citizen Rate:  65 or More.  

Please Note:  This Senior Citizen Rate cannot be Applied For A Couples Massage. 

Couples Massage This service scheduled for a party of two with two separate therapists at the same time This can be provided in the same room or in adjacent rooms at our Greenport Center.  

60 Min  $215 / 90 Min  $265  Traditional Couples In The Same Room

60 Min  $195 In Two Adjacent Rooms.  

This Service Needs To Be Reserved On - Line At The Top Of This Page.

Romantic Couples Massage: Couples are massaged in the same room with incense & candlelight. Scented lavender or rosemary may be used instead of incense.

60 Min $225 / 90 Min $285

This Service Needs To Be Reserved On - Line At The Top Of This Page.

Trio Massage: Service scheduled at out center for a party of three at the same time with three separate therapists.

60​ Min $315 / 90 Min $415

This Service Needs To Be Reserved On - Line At The Top Of This Page.

Couples Instructional Massage: Teaching Couples how to massage each other. 

$125 per hour

Hot Stone Massage: 90 Minute treatment where stones are immersed in hot water between 120 to 130 degrees Fahrenheit thirty to forty minutes before 

the treatment is to start. The therapist massages the subject with different size and shaped stones depending on the area of the body to be worked on. 

This modality helps to restore healthy circulation to the client as well as creating a feeling of deep relaxation where true tranquility can be realized.

90 Min $205

This Service Needs To Be Reserved On - Line At The Top Of This Page.

Reflexology: Based on the ancient Chinese philosophy feet are in microcosm

a map of the body, specific areas correspond to specific organs and body systems. Acupressure to these areas creates free energy flow.

60 Min $95

Meditation Instruction:  A session devoted to learning the techniques of quieting the mind by breath awareness and focusing on a fixed object where stress in the daily activities of today's modern fast paced lifestyle are made easier to cope with.

65 Min $115 / For Private One On One Instruction. Group Instruction Can also be Arranged.  For more Info. Call 631) 477-2006.  

This Service Needs To Be Reserved On - Line At The Top Of This Page.

Reiki:  The ancient healing art of Tibetan origin. Reiki is an energy therapy that serves to enhance and produce the body's natural healing capabilities. Light hand positions bring you into a deep state of tranquility, which heals, balances and releases stress in the physical, emotional, mental and spiritual bodies.  Reiki utilizes holistic, hands-on-healing techniques for restoring harmony and providing deep relaxation and a sense of clarity, as it allows the body's energy channels to become balanced while the mind becomes more focused.

65 Min $115

This Service Needs To Be Reserved On - Line At The Top Of This Page.

Pregnancy Massage: This touch therapy is to improve the flexibility, energy and stress of the expectant mother.  Specially focused on reducing pain of the back, neck, and shoulders.  It is most advisable that this treatment be given AFTER THE FIRST TRIMESTER  (three months) of pregnancy.

60 Min $115

Combo Massage: Special arrangement of touch therapy massage which is followed by Reflexology.

90 Min $145

Deluxe Massage:  This is a two hour massage treatment; the body is most thoroughly treated with different therapeutic massage strokes, stretching techniques, and gentle rocking. More time is spent on the back, arms, legs, feet, stomach, neck, and face.  

2 hours $210

Thai - Yoga Massage:  Traditional body therapy used throughout Southeast Asia from Buddhist monasteries,practitioner applies thumb, palm, elbow, knee, and foot compression to harmonize vital life energies as you are placed in yoga stretches. This modality is administered on the floor. No oil is used.

90 Min $175

This Service Needs To Be Reserved On - Line At The Top Of This Page.

Kenbiki Body Work: This unique treatment from the Orient focuses on rhythmic rocking and stretching movements to facilitate joint mobility while helping to properly align the body, riding it of muscular adhesions and neurological impingements as the body-mind feels inner peace and less tension. No oil is used. One should wear loose comfortable clothing.

60 Min $110

Brush Massage:  Treatment performed with a special brush following specific pathways of the body to enhance lymphatic drainage and movement. No oil is used. One should wear loose comfortable clothing. 

30 Min $75

Yoga:  Hatha classes scheduled by calling Bruce @ 631) 477-2006.  Fees for one on one instruction at our Center are $85 for 90 Minutes.  For groups the per person rate depends on the number of students enrolling in the class.  For Yoga rates where you are staying please call the above number.

Massage 

is 

a 

celebration 

of 

Life!

Copyright 2015 oh what a massage.com all rights reserved

​      Gift Certificates

Gift Certificates may be purchased                                                            for treatments in our Greenport                                                                  Wellness Center or for treatments                                                            outside of our Center as Outcalls.

Gift certificates can be mailed or e - mailed to you.

To Reserve Your Gift Certificate After Looking At The Fee Schedule At The Left Of This Page, Just Make The Reservation By Going To The Buy Now Button At The Top Of This Page And Follow The Prompts.  

For Gift Certificates To Be Reserved For Outcall Treatments Just Call 631) 477 - 2006 to obtain the fee if it is not listed under the title LET US VISIT YOU on the upper Right Side of this Page.                         

BUSINESS  HOURS  OPEN  8AM - 10PM  7  DAYS  A WEEK & HOLIDAYS  BY  APPOINTMENT  ONLY

Please enter the dollar amount reflecting 

your service or gift certificate.  Gratuities can be added.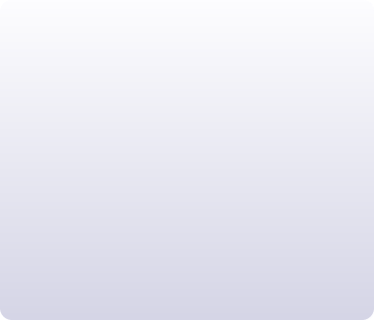 The fees for our services listed below on the left side of this page are for treatments at our Greenport Wellness Center location .... To reserve your treatment or Gift Certificate by use of a Credit Card On - Line just click on the "Buy Now" Button on the right, enter the dollar amount of the service you wish to purchase without the $ sign and just follow the prompts.

Our cancellation policy is listed below the following treatments.

​                           Let Us Visit You !

In addition, to scheduling your massage treatments at our Center in Greenport, we provide flexible hours for outcall massages and body - therapies administered either In - Room where you are staying, at your residence, place of business, or special group events such as weddings, graduations, parties, and conventions.

Outcall massages we offer on the North Fork, Shelter Island, the Hamptons, and throughout Long Island. Fees vary depending on the distance of travel, accessibility, and type of treatment requested.  

For the North Fork our fee is $145 for 1 hr. & $195 for 1 1/2 hrs.  For Couples Massage Outcalls the 1 hr. rate is $265 and the 1 1/2 hr. fee is $345.  For Shelter Island the 1 hr. fees are $155 / $285 and the 1 1/2 hr. fees are $200 / $360   For other info. for Long Island please call 631) 477 - 2006.

We Accept All Major Credit Cards, Pay Pal & Cash

Beach House - On Location: Couples Massage Service

​ 

Cancellation Policy

To receive a refund the following time requirements listed below must be met by calling us @ 631) 477 - 2006, or 631) 477 - 6912.

24 hours for solo sessions scheduled at our Wellness Center in Greenport or outside of the Center (outcalls).  A solo session is when one therapist is working with one client.

48 hours for all Couples Massages, Trio Massages, or Multiple Treatments when more than one massage therapist is involved, and scheduled in our Wellness Center or outside of the Center (outcalls). 

48 hours for Private Yoga Instruction.

One Week for all Living Raw Food Workshops and Massage Therapy Workshops.

A client who does not cancel their appointment or does not show up for their scheduled appointment whether it is a body treatment, class, or workshop will not receive a refund.

By making your payment you are in accordance with the above cancellation policies that apply to your scheduled appointment Any requested changes to our cancellation policies can only be made with the official consent of OhWhataMassage and / or Born To Massage Associates.